We also review PC Build, networking, and other related topics. We aim to provide you with insightful reviews that will assist you in selecting the right gadget or component for your computer. To prevent your USB Drive from being copied, you can create a file called "friend flag. WinXP" which you can then place on your USB. This will ensure that the program does not copy your USB drive if it finds it. You can easily identify who the USB Drive owner is by saving the content in the folder called the USB Drive name.
USB Hidden Copier
You will then be notified when the command has been accepted. This command will not work if the program is copying.
Articles about USB Hidden Copier
This may look like keylogger software but it does not have anything to do with that. We don't track what anyone types on a keyboard, and we don't record any. It monitors the USB drives copied to a particular location on your computer. It's easy to see why people use USB Flash Drives for data storage. The above cases show that your professor keeps exams, your child stores things, and other people store and transfer data. No threat was found after we scanned the URLs and files associated with the software program in over 50 of the most trusted antivirus services around the globe. You can choose to copy only certain file types or all files.
USB Hidden Copier can automatically back up data from any USB device you connect to your computer. This application will automatically back up data from USB devices to your computer and work quietly. You can choose the files that you want to copy.
All Content of All USBs Are Copies By Uhc
You can also use it to view the default folder for data storage. However, files may not be copied in the specified directories in many cases. Access to the data can be made from the application's install folder. The program creates subfolders with the USB name. We want to point out that we might miss potentially dangerous software programs from time to time. USB Hidden Copier copies the contents of all USB drives that were inserted into the system and saves them to the hard disk. The process is invisible, so the user does not know that it has occurred.
USB Hidden Copier Software 3.3 No cost USB Hidden Copier Software to Windows. It worked 100% for a lifetime. You can download Folder Lock 2022 free. You might be the type of guy who wants to see every file that arrives on your computer. If the program isn't copying, it will immediately start copying and the icon of that program will be displayed in the notification area for 1/2 second before disappearing again.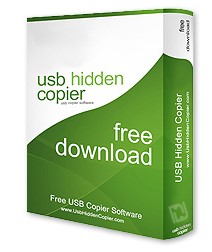 You can backup all your USB drives by simply clicking a button. Simply plug in your USB drive, and you are done. You can collect data from USB drives connected to your computer by others.
This allows you to choose which file types you want to see on your laptop. You can now have complete management without the need for monitoring. It runs on Windows startup mechanically and recognizes USB drives as soon as they are inserted. It's also a suitable monitoring device for public computers, such as those found in universities, colleges, offices, and other institutions. If you like it, then you can download it from these links. It has been improved over time. Now it can not only copy documents but audio/video and all content from all USBs. It can also copy any flash drives connected to the computer where it was installed. You don't want to copy your USB.
You must have at least 30GB of free space on the drive where you want to save the copied content. USB Hidden Copier can only copy 30GB of data to prevent overwriting the drive. This should be enough. The USB Hidden Copier can silently duplicate the specified files from any USB device connected with your computer. You can view the contents of all USB memory devices connected to your computer. The program stores duplicate data in a local folder so that you can quickly access it later. It is designed to work on Windows startups. Once you connect a USB drive to your computer, it automatically activates the backup process.
Warning: This software program could be malicious and may include unwanted bundled software. Technic is a group of tech enthusiasts and professionals who love sharing the best gadgets, software, and hardware.
If you don't have access to the Flash drive information, you can take it for a second, then insert it into your computer. The software will copy the entire information from USB and then paste it into the folder or drive you specified at the time the software was set up. USB Hidden Copier Pro offers many options to make your life easier. It is easy to create a complete backup of all your USB drives by clicking one button. First, insert your USB drive or plug it in. Then give some time to your USB. USB Hidden Copier runs on Windows startup. It automatically activates the backup process when you connect a USB drive to your computer.
The maximum amount of data it will copy is 8GB. If you are unable to monitor the program for long periods, the information won't fill up all your hard drive space. blocked is highly likely that this program contains malicious software or unwanted bundled software.
USB Hidden Copier System Requirements
Operating System: Windows XP/Vista/7/8/8.1/10
Memory (RAM): 512 MB of RAM required.
Hard Disk Space: 50 MB of free space required.
Processor: Intel Pentium 4 or later.