This workshop will teach you how to use Modelkit, a framework that Big Ladder Software developed for creating EnergyPlus input files. To highlight the many benefits of Modelkit's Ruby programming language and a collection of templates, we will cover the basics. Next, we will describe how templates are combined to create the EnergyPlus input file. We also explain how parametric values can easily be placed in one template and then passed to another. To change an HVAC system type "CAV" from "VAV", you would need to change one parameter.
Designbuilder
The templates have been pre-configured to update EnergyPlus object kinds, inlet/outlet connections, and other details. You don't need any previous experience with DesignBuilder. A 30-day free trial license is available during the course. The morning will teach you how to use DesignBuilder for modeling the building that you built in EnergyPlus. You will use the knowledge you have gained in the morning to export IDF data from DesignBuilder. Then, manipulate the data to add or modify inputs and run the simulation in EnergyPlus.
This workshop can be registered separately from the other EnergyPlus or OpenStudio workshops. Specific technologies and strategies (e.g. radiant heating and cooling. VRF systems. Natural ventilation. etc.) may be required. These technologies or strategies are critical to your future projects. Cookies are used to enhance site performance, provide a better browsing experience, and allow you to share content easily.
Cookies are bits of information that are stored on your computer's hard drive in text files. Our server can read these files and make a record.
These files don't contain sensitive information. The workshop will cover the in-depth application of CBECC-Res, and CSE beyond compliance analysis. Anyone who plans to evaluate new technologies for California's Title 24 energy code should attend this workshop.
This workshop can be registered separately to the EnergyPlus for Practitioners workshop. The best learning occurs when you actually use the software.
It is built on an EnergyPlus dynamic thermal simulator engine. We are particularly concerned with the syntax, relationships, as well as architecture of input objects, which form the building blocks of text-based EnergyPlus input files. No matter if you are using OpenStudio or a commercial user interface like a text editor, you'll be able to unlock EnergyPlus' power and flexibility. Most user interfaces are very similar to the underlying EnergyPlus input objects. Many modelers have learned from experience that there will come a time when the interface is no longer sufficient to work with the input file.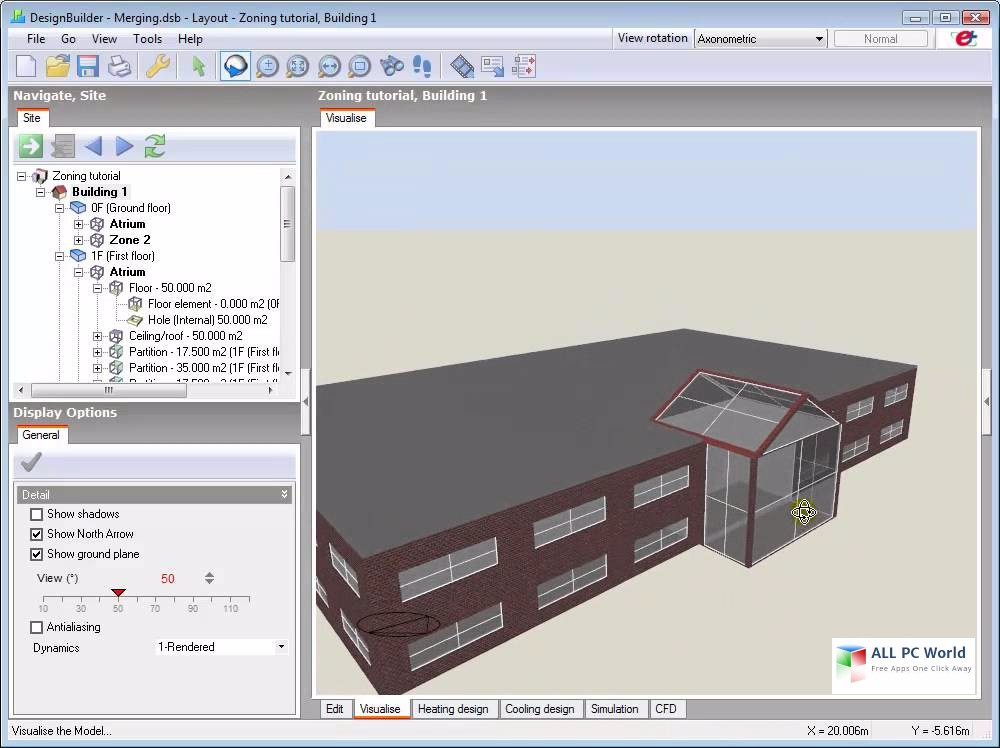 The interface's major capabilities are covered, including editing and creating geometry with the full OpenStudio extension to SketchUp, managing space types, internal loads, and configuring HVAC controls and systems. OpenStudio measure-writing is not covered. You will find a lot of demonstrations and hands-on activities throughout.
You can attend any one of the five days depending on your training needs. You will need to have experience with the 3-D Modeler on Days 2-5 or be present on Day 1. To quantify comfort and energy performance, run simulations and produce outputs. You can import models directly from Revit or other BIM tools via the gbXML import. Floor plans can also be imported to assist in geometry creation. Experience with EnergyPlus is a plus, but not a requirement.
We help you understand the CSE syntax, input/output file structures, documentation, as well how inputs from CBECC-Res can be translated into CSE input files components. We also teach you how to make the most of the resources available to help you learn. Throughout the course, demonstrations and hands-on activities are utilized extensively. You should feel comfortable creating, running, debugging, and running CSE models within the context of CBECC–Res by the end of this workshop. This training will help you use DesignBuilder to increase productivity and allow you to analyze and model buildings using EnergyPlus more efficiently and quickly. It is not necessary to have any prior knowledge or experience with DesignBuilder. The workshops will cover all aspects of modeling, from the initial stages of a project through to the detailed phase and LEED certification.
It is possible to compare other dynamic facade technologies, such as traditional glazings with automated blinds or thermochromic glazings. This modular course, which lasts five days, is a great way to increase your DesignBuilder skills using the latest features of Version 5. This course is for both new and experienced users. It is designed to provide plenty of examples and allow you to "learn by doing". DesignBuilder, a state-of-the-art software tool, allows you to check to build energy, carbon, lighting, and comfort performance. The use of EnergyPlus software, modification to EnergyPlus IDF data, and Compact HVAC are not covered. For a quick overview of the basics of the EnergyPlus engine, check out the EnergyPlus for Practitioners workshop. You can attend either one or both days depending on your training needs. You must have experience with DesignBuilder before attending Day 2.
DesignBuilder Software has authorized us to be the official training provider for DesignBuilder USA. We offer OpenStudio training workshops for both public and private. The National Renewable Energy Laboratory has granted us official licenses to provide training for OpenStudio. Our team consists of experienced energy programmers and modelers who can provide support, training, and software tools for EnergyPlus. There are many control options available that can be adapted to client and project requirements. Also, optimization calculations and analyses can be performed.
Our latest software will be used on both days. It is due to be released in Fall 2017. You will receive a 30-day free license. Come along to learn the new tools and see why so many customers recommend DesignBuilder training for their friends and colleagues. This workshop is designed to meet the needs of energy modeling practitioners and get them up to speed with EnergyPlus. While we cover the basics of EnergyPlus, such as geometry and internal loads, we quickly move on to more advanced topics like HVAC systems and controls.
Big Ladder Software has begun hosting webinars as a way to organize public workshops in response to the COVID-19 crisis. Once the crisis is over, we will again hold public workshops in person.
This workshop will cover advanced modeling topics using the OpenStudio interface. This workshop covers the Energy Management System capabilities of EnergyPlus. These allow for custom control strategies and calculation procedures that can be used to override the standard modeling processes in EnergyPlus. The EnergyPlus Runtime Language is used to describe custom control programs and how to create EMS parts (sensors, actuators, etc. ), and how you can debug the execution of the EMS program. You should be able to create and simulate EnergyPlus input files with the Modelkit framework by the end of this workshop. You will see demonstrations and practice with the Modelkit framework, and you'll be able to create models that include a variety of HVAC system configurations and energy-efficiency measures. This workshop will help you quickly get started with the OpenStudio graphical user Interface for EnergyPlus.
Designbuilder System Requirements
Operating System: Windows 7/8 / 8.1 / 10
Memory (RAM): Requires 2 GB of RAM.
Hard Disk Space: 100MB of free space required.
Processor: Intel Core i3 or higher.