Right-click the option "select ALL" for a list of all proxy servers left. The Folder icon displays the list of websites that take advantage of "anonymous proxy sites". "Search Tab "Search tab" is a search engine but not the most reliable one. Xplorer New Version Xplorer2 provides you with alternatives to well-known Windows Explorer. Tess 2020 latest Version Tess is a basic tool that lets you create unique mosaics using symmetrical designs. The laws regarding using this program differ from one country to the next. We do not advocate or approve of any use of this software when it is in contravention of the laws. Get More Softwares From Getintopc
Accessdiver
This means that a legitimate software program is flagged incorrectly as malicious because of an unwieldy detection signature or algorithm that is used by an antivirus program. CleanIt's very likely that this program is safe. There are many other options and features not included in this tutorial. We will be using the currently employed / default list of words. AccessDiver 2020 Latest Version AccessDiver is an app used to examine the security measures websites have implemented. It displays the proxy addresses as well as the ports that are being utilized. It will allow windows explorer to connect to the proxy you have selected.
Accessdiver Features
Then you will be able to determine if your customers and your visitors are safe to use your website. It is a fast-paced security tool that utilizes up to 100 bots to analyze and identify errors in the directory by the comparison of hundreds of known security issues with your website. AccessDiver is a program that includes tools that were designed to evaluate the security levels of a website in order to detect any vulnerability which could be a target.
If you're interested in checking the security levels of your site, check using AccessDiver. We'd like you to know that from time to time we might not be aware of a potentially dangerous software application. To ensure that we continue to provide you with an uninfected catalog of programs and applications we have integrated the Report Software feature in every catalog page. It relays your feedback back to us. You can tell us why you want to load password and username-only files.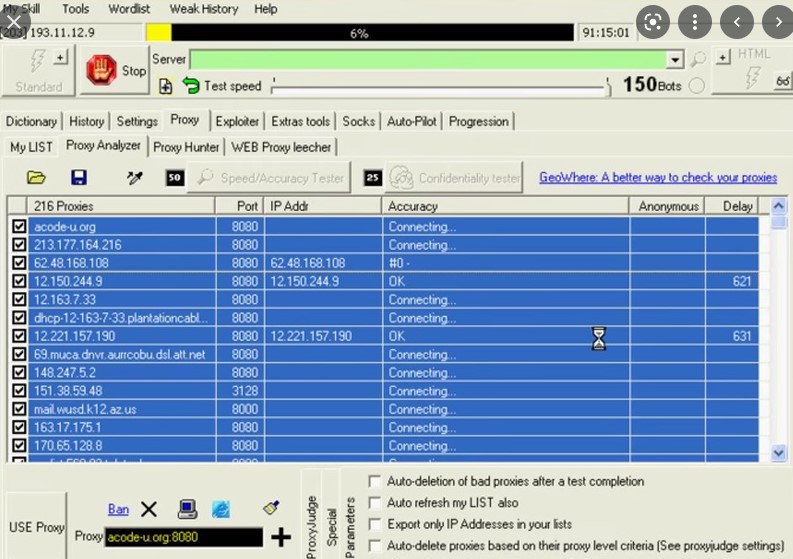 Take a look at "auto delete proxy servers based on the proxy level …" Blocked". It's very likely this program is malicious or has unwanted software. This software program may be dangerous or could contain unwelcome packaged software. Since it is added in the year 2006 and has since managed to achieve 515,528 downloads and this week, it added 33 downloads.
AccessDiver is a simple program that needs less storage than other programs in the Networking software section. AccessDiver is a popular program that's downloaded in certain countries like the United States, Hong Kong, and China. Utilizing a word list manipulator, such as Raptor ("the Swiss-knife for words list manipulators"). Nokia Software Recovery Tool 2020 Latest Version download Nokia Software Recovery Tool and restore factory settings to the Lumi…
It is crucial that your website is always accessible, without connection issues of any kind, that is the goal of AccessDiver analyzing various aspects of the site to be addressed. AccessDiver will ensure that your site and server work properly by conducting a variety of DNS, proxy, along other checks. With the tools in this bundle, you can also ping or even determine the whois details on any website. If you don't get the download to begin automatically, please click here.
How to Get Accessdiver for Free
The names for executable program files include AccessDiver.exe, ad4.210.exe, ad4.260.exe, ad4.270+.exe, and ad4.270.exe. The program will get a thorough review by one of our staff. Another benefit that is included in AccessDiver is the capability to test various combinations of passwords and user names to determine which ones the website considers legitimate.
Access Diver is software that is extremely flexible and offers a variety of options for configuration, such as the type of attack that are detected, the time period, or the automation of the procedure. AccessDiver software detects security issues on your websites. Its tools are able to verify the reliability of directories and account precisely.
Make sure to check the "Rotate proxy servers" …" box and put a 1 inside the field of text "…logins to test …". A hyperlink to the member page to test/break in the search/server area. MediaFire Desktop 2020 Latest Version – With MediaFire Desktop you can access your files from anywhere as long as with an Internet connection…
Easy Hide IP 2020 Latest Version Easy Hide IP 2020 Latest Version Easy Hide IP can hide your identity while browsing on the Internet by changing the IP address, and authentic … It is a bidirectional tool to migrate databases. A very useful tool that will reduce the time it takes to access your computer. There are many options that aren't included in this article.
This will provide more precise proxy information and less ambiguity in certain IP ranges. New anonymity software is now available. If you don't have one listed. They will be automatically added by right-clicking the scripts list to manually add them. There are more features added to this update, so take a look at the new text file for more details. AccessDiver was created by Jean Fages and is used by 7 people who use Software Informer. The most used version of the software among the users we have is 4.4.
Accessdiver System Requirements
Operating System: Windows 7/8/8.1/10.
Memory (RAM): 512 MB of RAM required.
Hard Disk Space: 50 MB of free space required.
Processor: Intel Dual Core processor or later.